#LikeABoss
Your weekend. Your crew. Your floor. Your way.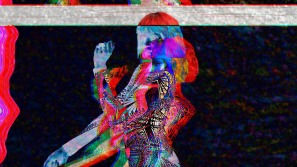 RENT THE FLOOR
THE DEETS:
Live like a BO$$ for a weekend when you and your squad take over an ENTIRE floor at W Chicago Lakeshore.
The floor is yours (all 21 rooms, including Marvelous and WOW suites)
Two night mimimum
$8,999++ for the weekend
Available every weekend through May 31, 2016
Book online or call 312.266-8987 and mention WCELEB1.
TERMS & CONDITIONS
Available on a first come, first serve basis. Rate is fully prepaid, non-refundable upon time of booking. Must book at least 2 weeks prior to arrival. Maximum occupancy: 42.
Excessive noise may result in eviction without compensation. Any compensation given to guests disturbed by you or your guests may be charged to your account at the hotel's discretion. Damage fees will apply if damages occur in the room.
Smoking is prohibited in the hotel and will result in a $200, per room charge.
Any unlawful or illegal behavior is prohibited and may result in eviction or legal action against the parties involved.